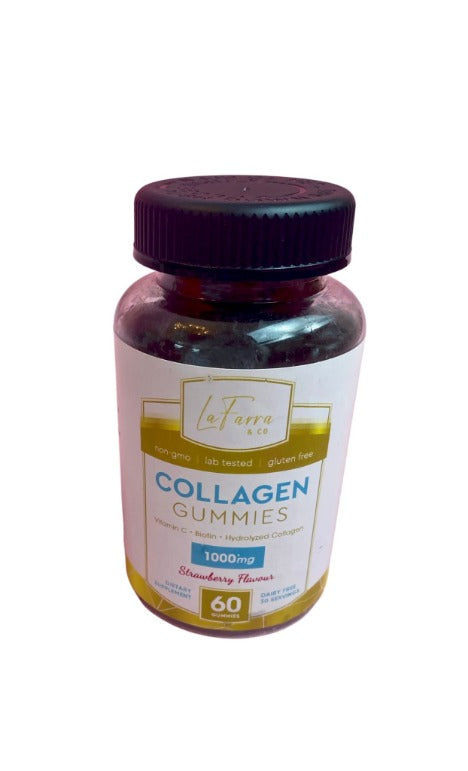 LaFarra & Co. collagen gummies are where health meets beauty, combining building blocks for radiant skin and optimizing gut health. Our physician-curated blend of hydrolyzed bovine collagen, vitamin C and biotin support stronger hair, nails, and skin. 
Excellent source of collagen and collagen-boosting ingredients to improve elasticity of skin, brittle nails and hair.
1000 mg LaFarra & Co. Collagen Peptides- Collagen peptides stimulate the fibroblast cells in the dermal layer of the skin to combat aging and negative environmental influences.
Great taste-Natural Strawberry flavor 
Free of major dietary irritants--No gluten, dairy, or soy.
To use—Take 2 to 4 capsules daily as a part of a regular wellness routine.*
 WHO SHOULD TAKE:
Adults over 25 wanting to increase collagen intake for increased collagen and collagen synthesis to support healthy, youthful skin, hair and nails. *
*LEGAL DISCLAIMERS:
Supplements are not evaluated by the Food and Drug Adminstration and are not  intended to treat, prevent, or cure any health condition.
Consult with your own physician before use of any new supplements.