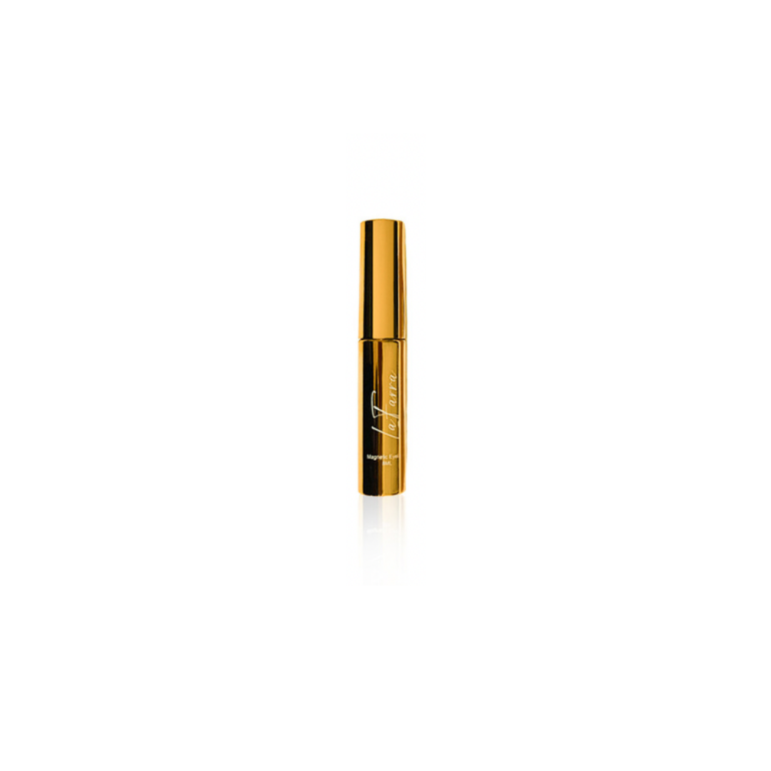 Our magnetic eyeliner consists of tiny iron oxide particles that provide strong, reliable waterproof makeup proof magnetic hold when paired with our magnetic lashes. Our liner is free of latex, parabens, phthalates, formaldehyde and contains other ingredients mindfully sourced to provide comfortable wear for even sensitive eyes. 
WHAT YOU GET

HOW TO USE
Shake eyeliner tube before each use and remove brush with a moderate amount of liner on the tip. 
Apply 3 coats of LaFarra & Co. magnetic liner just above lash line. Allow to dry for 45 seconds.
Remove lashes from protective case, gently grasping the band and not the hair fibers.
Position the center of the lashes onto the applicator and drop the lash onto the liner beginning in the center of the eye. Secure the outer corners of each lash on each side by pressing gently against the magnetic liner.
Remove lashes by slowly peeling off starting at one corner. Using less than a dime-sized amount of a gentle oil-based nontoxic cleaner like CLEAN SLATE CLEANSING OIL to avoid excessive tugging at the eyelids and exposure to chemicals that may result in product sensitivities, slowly rub the lash line and eyeliner until it begins to dissolve on the fingers. Use a swab to wipe away excess liner between lashes and from eyelid.
Lashes should be cleaned regularly to remove any magnetic liner, makeup, and other debris with an oil-free lash cleaner like CLEAN SLATE FAKE LASH CLEANER.
FOR BEST RESULTS
Our lashes perform optimally when paired with LaFarra & Co. magnetic liner because ingredients matter.